We operate with passion, integrity and prefessionalism,
focusing all our energy and enthusiasm in the realization of customer expectations.)
Projects
Brand management:
We took care of the start up and development
of the following brands in Italy:
Development APP Android-iOS:
Among other we managed the development of the APP RDS –
Radio Dimensione Suono
One of the most known radio channels in Italy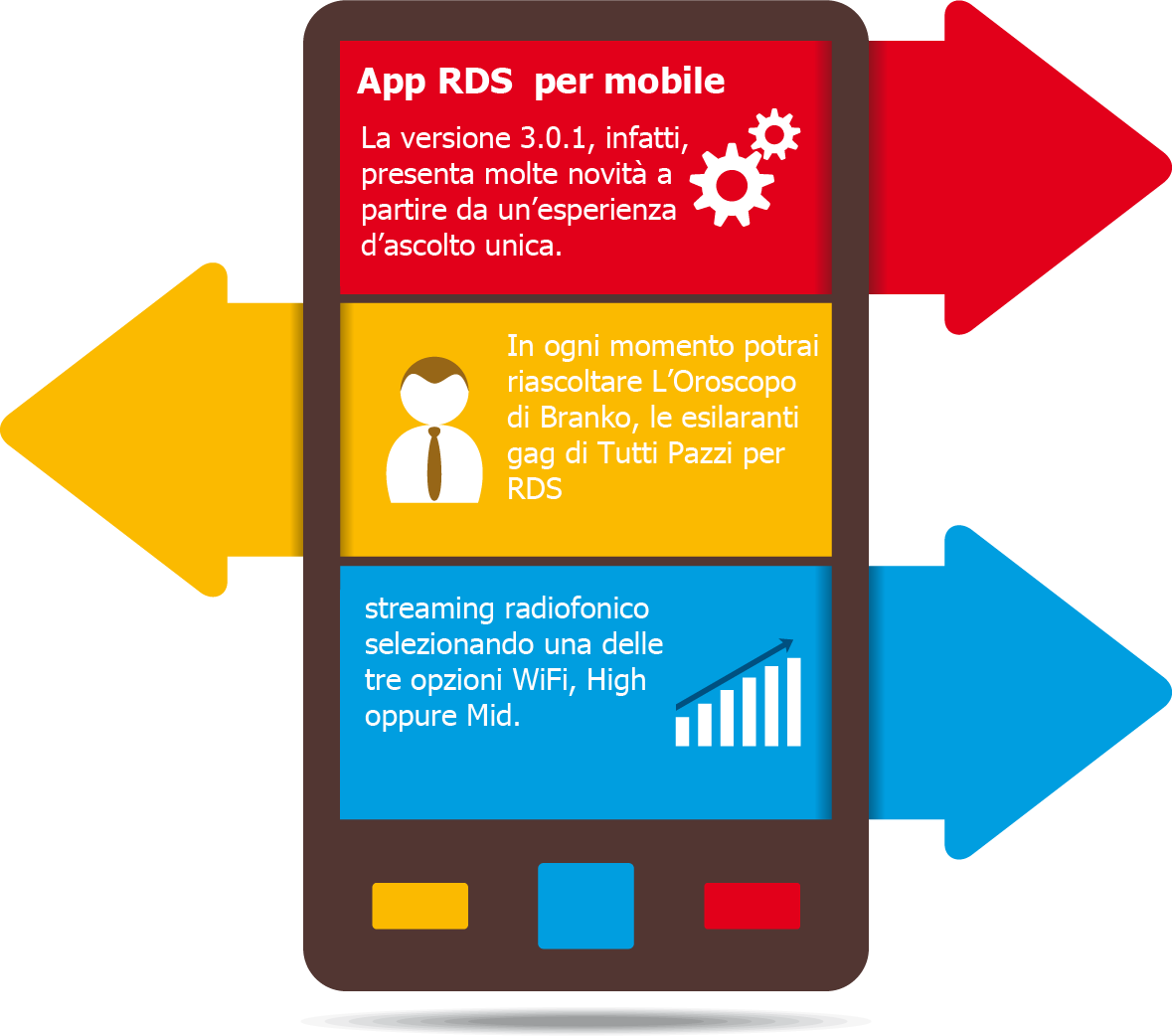 RDS launches new App for smartphones and tablets!
As a renewed and attractive graphics, new technological features that improve listening and participation!
The Food Market:

We are specializing in the Food Technology market.

We are at work! Of our interest it is a whole new world: From the 3D printing of food, passing by the implementation of new "features" to normal daily foods (oil with added vitamins, water and minerals that help the body work better and Wine no alcohol, freeze-dried foods, and more), to the "simple" food certification to international standards.
Soon more news about upcoming projects!